Why Dr. Vora is the right choice for you
Compassionate, meticulous and professional, Dr. Carina Vora, a Diplomate of the America Board of Dental Sleep Medicine, is devoted to helping you relieve your snoring and obstructive sleep apnea.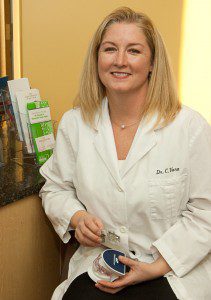 To keep you relaxed and confident, she answers your questions, provides prompt treatment and follow up, and communicates closely with your physician, ENT surgeon, sleep specialist, and/or dentist at every stage of your treatment so they stay on top of your progress. And to make your life easier, her warm and knowledgeable staff takes the lead to ensure your available medical insurance is fully utilized.
"The oral appliance for sleep apnea is fantastic. It is easy and comfortable to wear. I feel more energetic and I stopped snoring. My wife and I couldn't be happier with it." – J. Alfieri
Involved in dental sleep medicine since 2005, Dr. Vora has proven experience creating successful outcomes for her patients. Recently recognized as a Diplomate of the American Board of Dental Sleep Medicine, you can be sure she has the credentials, education and validated clinical experience necessary to care for you and help you get the healthy sleep you deserve.
To learn more about Dr. Vora, click here.
Want to learn more about obstructive sleep apnea and how to stop snoring? Want to relieve your sleeping problem? Dr. Vora can help you. Please call her at 860-319-0470 or email her today at [email protected].